Yogurt's Nutritional Benefits
By Whitney Ahneman, MS, and Joan Salge Blake, MS, RD, LDN
What's not to love about yogurt? It is rich in protein, calcium and potassium, and provides healthy bacteria that may be beneficial to the gut.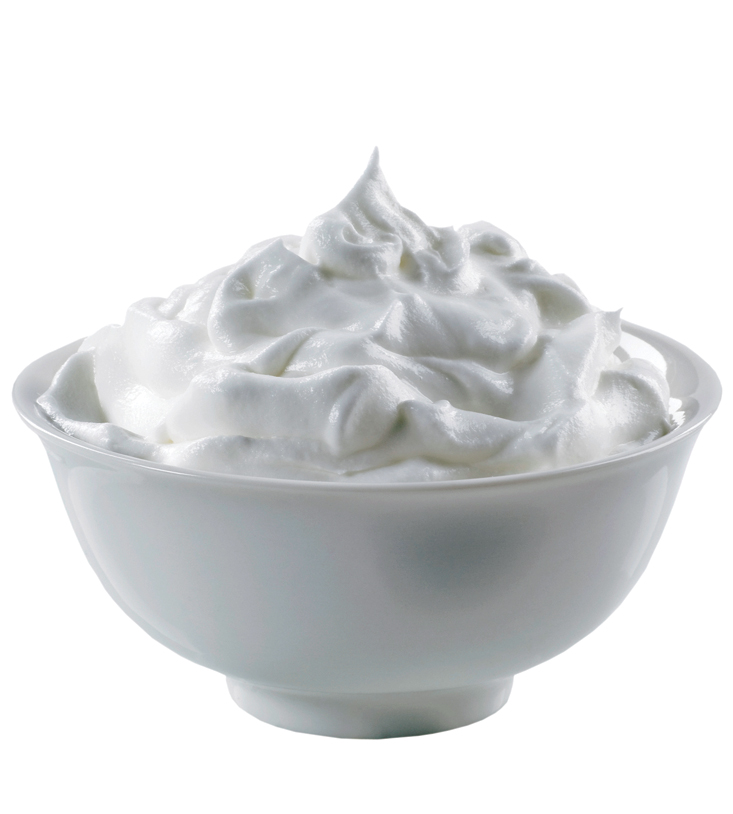 According to a recent National Institutes of Health consensus, the incidence of lactose intolerance is likely much lower than previously thought, especially among lactose-sensitive populations of European, Hispanic and African heritages. Many individuals diagnosed with lactose malabsorption may be able to enjoy at least 12 grams of lactose in a serving without major gastrointestinal discomfort. (One 6-ounce serving of yogurt contains up to 13 grams of lactose.) Tolerance is further improved when dairy products are paired with meals and consumed throughout the day.
In addition to the starter cultures Lactobacillus bulgaricus or Streptococus thermophilus used to convert pasteurized milk to yogurt during fermentation, other cultures may be added, such as Bifidobacterium and L rhamnosus GG. Products may voluntarily carry the "live and active cultures" seal found on many refrigerated yogurt brands if a minimum of 100 million cultures per gram are present when the yogurt is manufactured.
Yogurt's probiotic properties from these various cultures introduce live microorganisms into the GI tract and maintain the integrity of the gut microflora. Certain probiotics have been shown to increase tolerance of antibiotics in the gut, help regulate immune function and improve GI conditions such as constipation, diarrhea and irritable bowel syndrome.
Studies also suggest that daily dairy intake is associated with decreased blood pressure. A six-ounce serving of plain, nonfat yogurt provides 366 milligrams of calcium, or 37 percent of many adults' daily recommended intake for this mineral. Some yogurt brands are also fortified with vitamin D for additional bone health.
Cooking With Yogurt
By Roberta Schwartz Wennik, MS, RD
The earliest yogurt, which dates back 4,500 years, was probably created accidentally when wild bacteria settled on containers of milk, thickening the liquid to a custardy consistency. Native to Bulgaria, these bacteria were named Lactobacillus bulgaricus. But while yogurt's roots may be humble, today a typical supermarket shelf offers everything from fat-free to full fat, plain to fruit-flavored, creamy, whipped, custard-style and Greek yogurts. You also can find it made from cow's milk (most common), soy milk or the milk of goats or sheep.
A number of factors can affect the flavor of yogurt, including the starter culture and type of milk used, the length of fermentation time (the longer yogurt ferments, more tart it will taste), the amount and type of flavors or fruits added, and the texture and consistency of the finished product. Europeans have been enjoying Greek yogurt for centuries, but it has only recently become popular in mainstream America. Because the whey is removed, Greek yogurt has nearly twice as much protein compared to regular yogurt, and also is thicker and denser—a consistency that helps mute some of yogurt's signature acidic tang.
Yogurt's versatility lends itself to many recipes. Replace some or all of the mayonnaise in recipes for pasta, tuna and potato salads with plain-flavored yogurt. Use it in dips and dressings instead of sour cream. Mix it in at the end of cooking a sauce to thicken and give it a creamy finish. Blend plain or fruit-flavored yogurt with fresh fruit and juice for a refreshing smoothie. Cuisines of Eastern Europe use plain yogurt in cold soups, and Northern Indian cuisine features it prominently in curries, gravies and dishes such as Butter Chicken and Chicken Tikka. A favorite breakfast of mine is to spread almond butter on a piece of whole-wheat flatbread. Top with plain, nonfat Greek yogurt and slices of banana. Sprinkle with cinnamon and sugar, roll it up and warm it in the microwave.
Using Yogurt in Food Service
By Cindy Gay, RD, LD
Encouraging customers to make healthier food choices is easier when nutritious ingredients such as yogurt are used as substitutions in popular menu items. Yogurt's versatility and uniquely tart taste lend flavor and nutrition to many recipes.
Yogurt parfaits served in clear containers are attractive and tasty. Colorful layers of light yogurt, fresh fruit, reduced-calorie pudding and fresh fruit enhance the parfait's nutrient density and visual appeal. Homemade granola, whole-grain cookies and angel food cake are other layering options.
Smoothies made with equal parts of vanilla yogurt, non-fat milk and fresh, frozen or canned fruit attract customers any season of the year. Freezing the container of yogurt prior to blending gives the smoothie an icy texture. Favorite seasonal blends in our café include smoothies made with fresh cranberry chutney in the winter and fresh peaches in the summer.
In baked goods, plain yogurt may be used in place of some shortening to help lower fat content. Yogurt does not lend the fruity taste to baked goods that applesauce or prunes do when they are used in place of fat.